FRIDAY UPDATES!
THAT 80'S TOY SHOP'S
WEEKLY UPDATE!
Edition 2: July 16th, 2021 [Click Here To Read Last Week's Edition]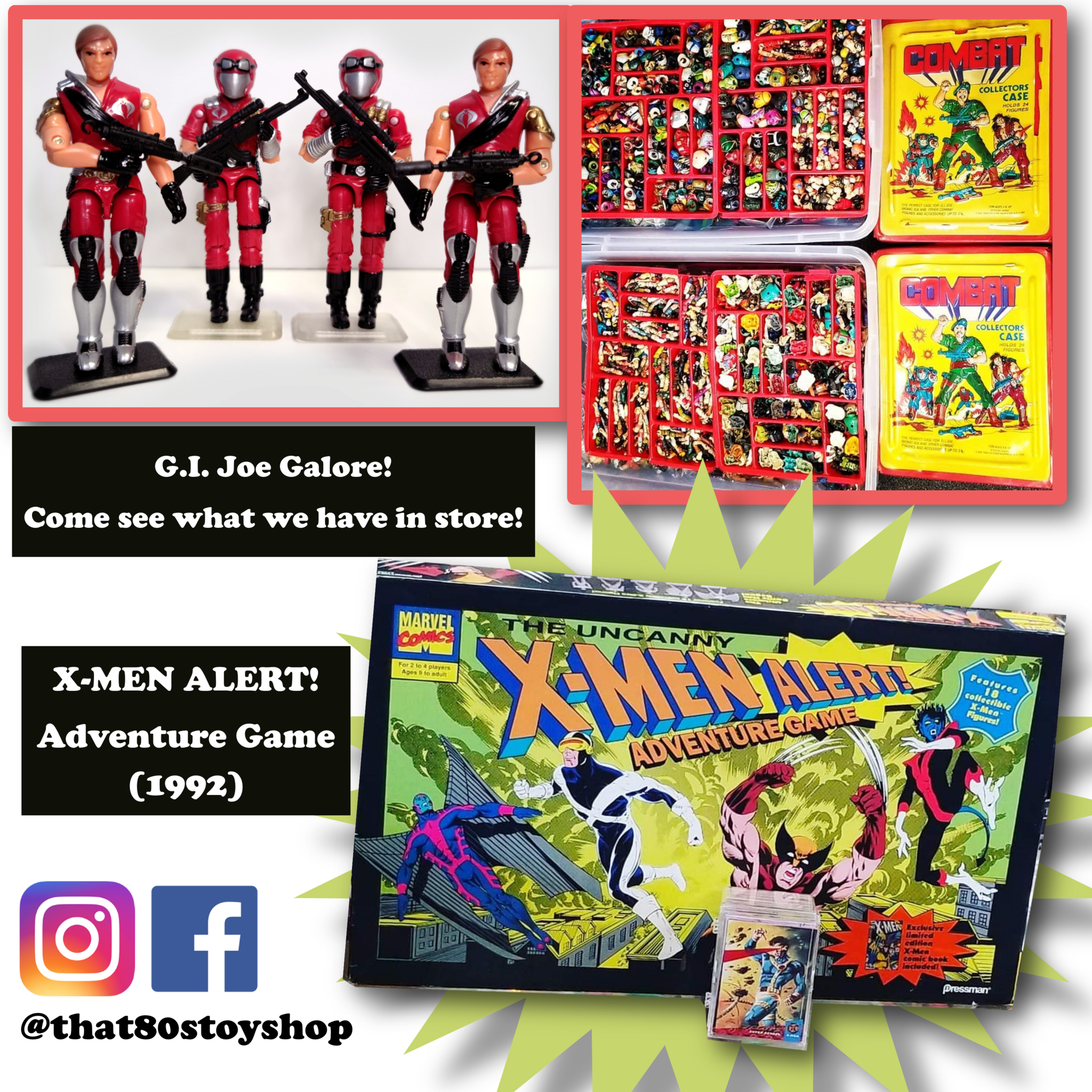 G.I. Joe Galore! We had a huge collection of G.I. Joe vehicles, figures, and parts hit the shelves this week! Tons of cool and rare pieces like these 2002 Convention Exclusive Tomax and Xamot, and two Crimson Vipers. These are fuchsia variants! Check out what else is available on Facebook / Instagram! 
Also check out this super cool X-Men Alert! Adventure Board Game! From 1992, to your living room!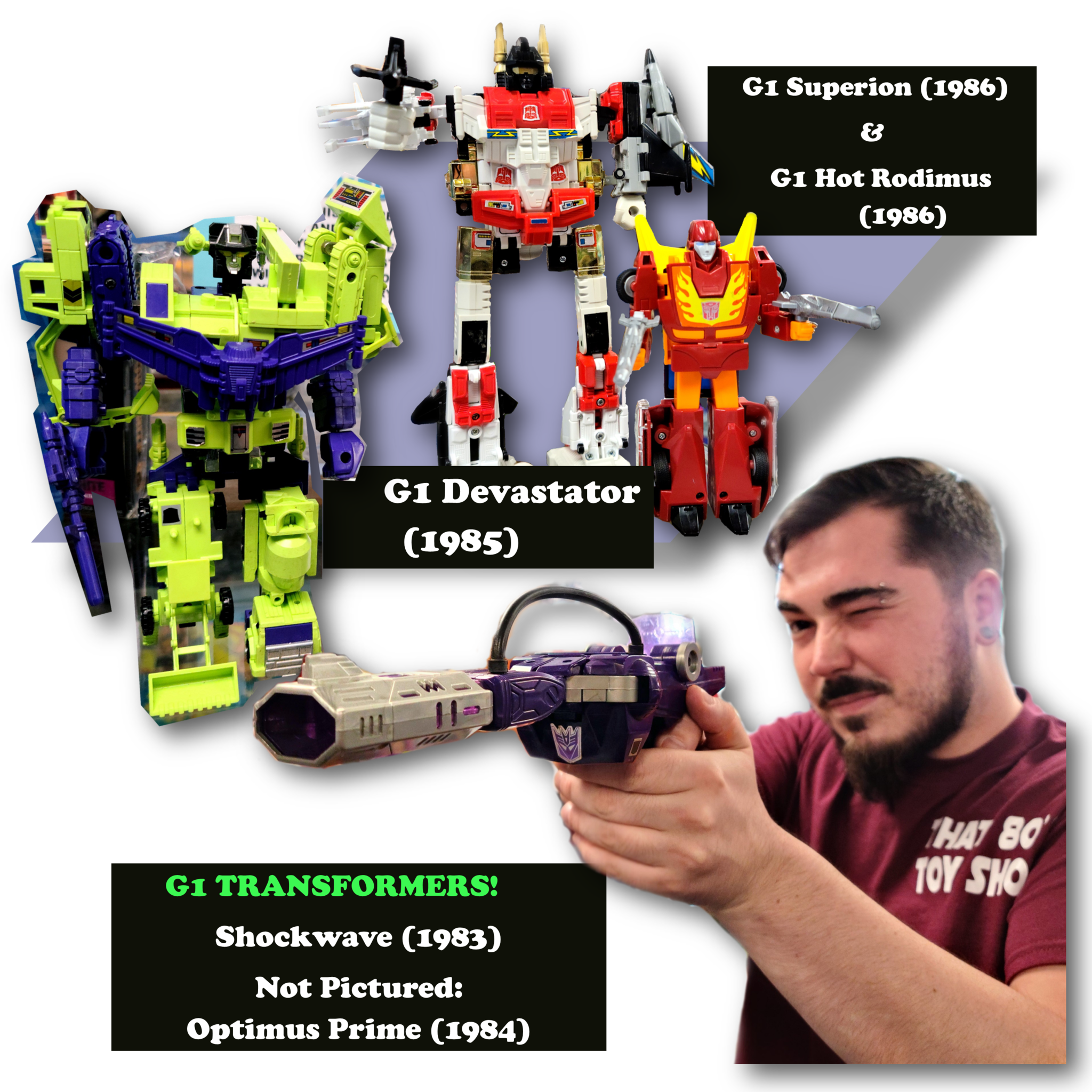 A great find this week! G1 Transformers! Available now are Superion (1986), Hot Rodimus (1986), Devastator (1985), Shockwave (1983), and Optimus Prime (1984).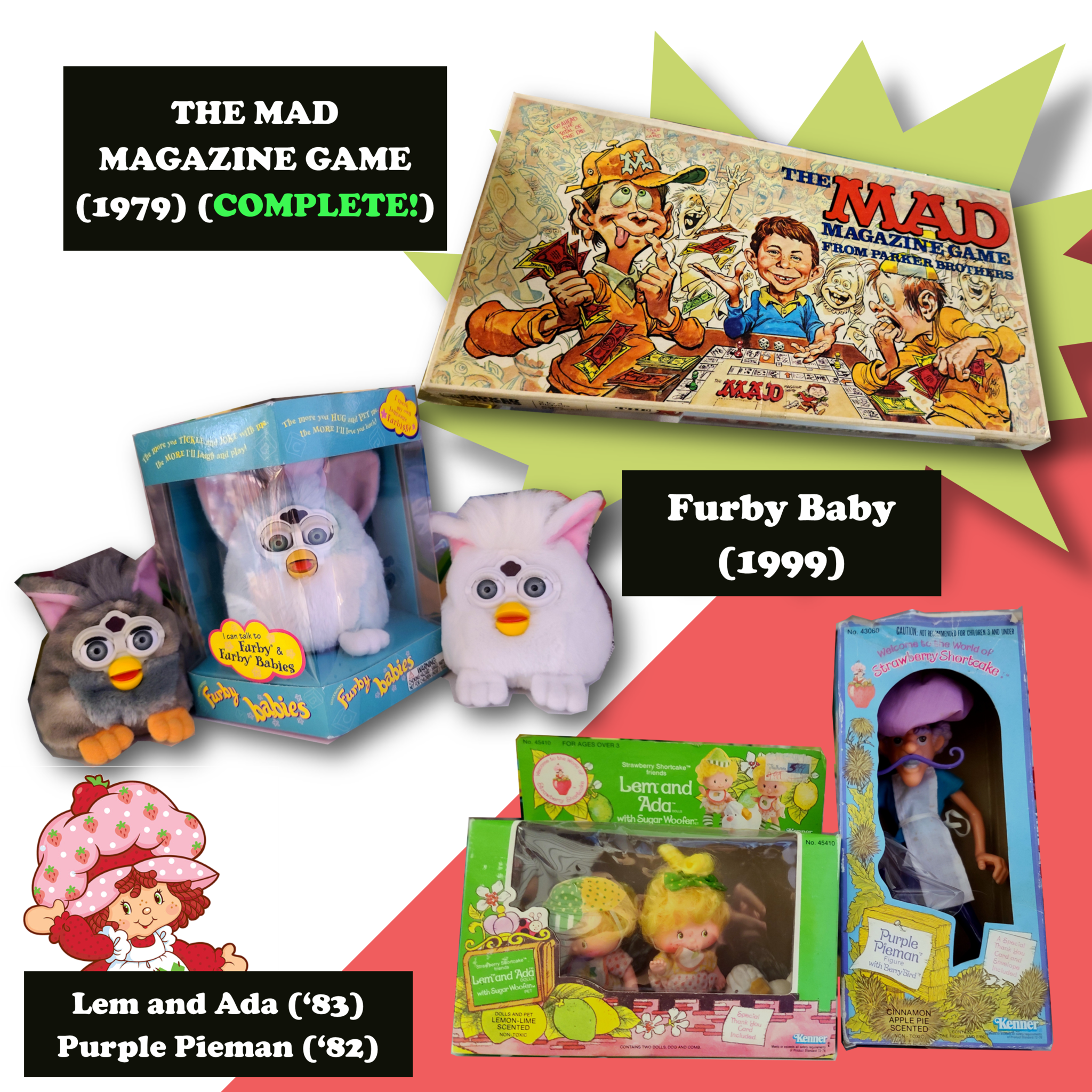 Some more great vintage finds! Enjoy these rainy days with the Mad Magazine Game (1979)! Or give this Furby Baby a new home! Re-live the 80's with these fun Strawberry Shortcake Dolls! Available now: Lem and Ada, and Purple Pieman!